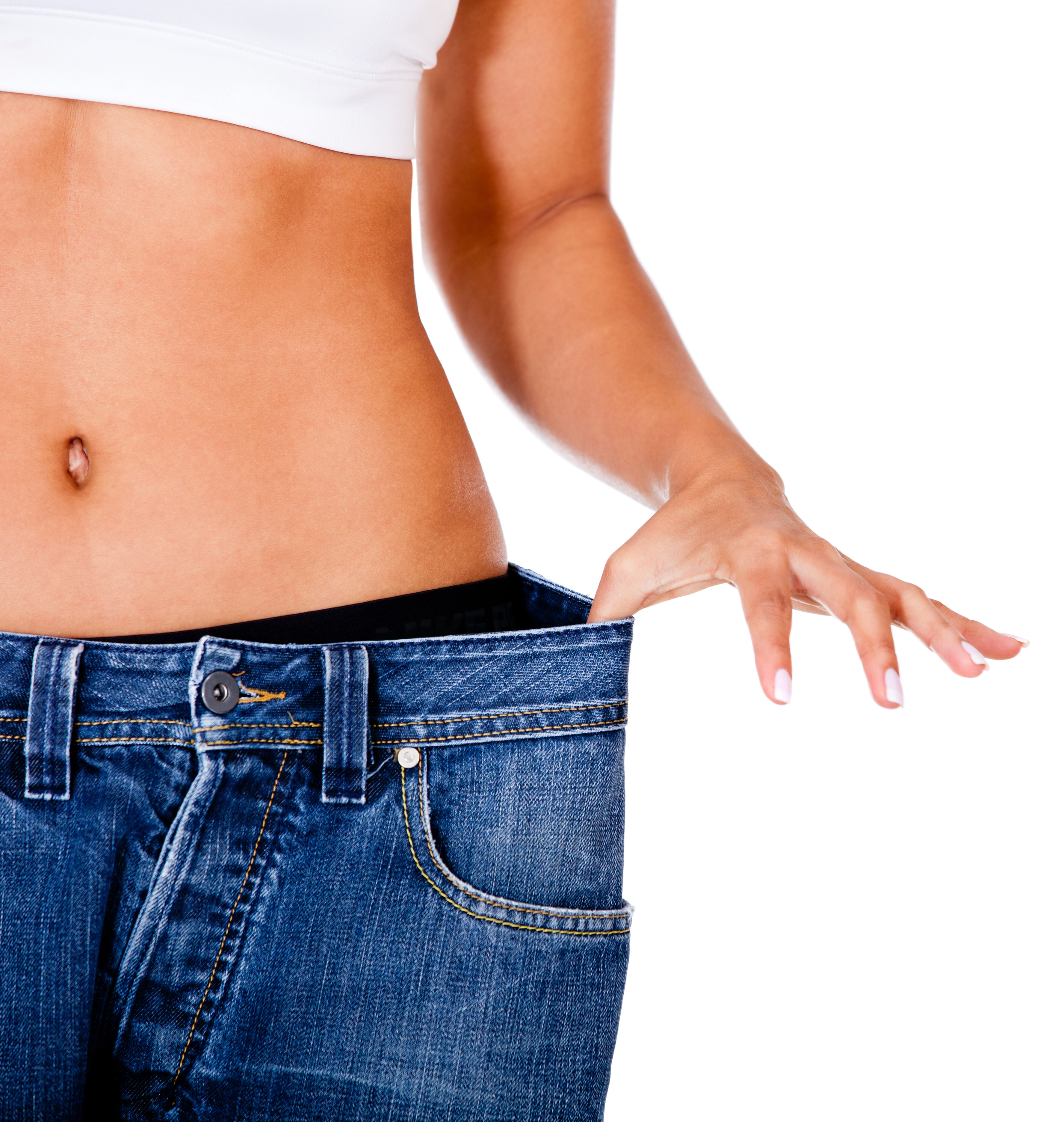 Weight loss programs using hCG may not be available due to recent changes by the FDA. Please contact the office for more information on availability.
We offer two ways of utilizing hCG for weight loss:
The Full HCG program is a very structured diet that utilizes daily HCG injections and can result in rapid weight loss.
The Mini G offers more freedom and a slower rate of weight loss.
WHAT IS HCG?
The medical term for HCG is Human Chorionic Gonadotropin. It is a natural water-based hormone present in both men and women, although it is produced in great amounts in pregnant females. In non-pregnant persons, research suggests HCG similarly increases the metabolism similar to a pregnant female.
HOW DOES HCG WORK?
During pregnancy, HCG is produced in the placenta of the pregnant woman. It allows the fetus to access its mother's stored nutrients. The HCG liquefies the contents of the fat cells, where the fetus to absorb the nutrients through the blood stream.
In overweight people, HCG seeks out the stored nutrients in the fat cells. Liquefying the content of the fat cell, these nutrients are then flushed through the bloodstream. This naturally stored energy supplies the body with upwards to 2000 calories per day. While burning this stored energy, the body's energy level increases and appetite decreases. The cells are emptied and shrunk down to sizes much smaller than normal cells. Therefore, inches, as well as pounds are lost on the program.
IS HCG SAFE?
HCG has been used safely for many years in weight loss treatments. Being manufactured in a sterile environment, there are no risks of disease being spread through use of this product. Side effects are rare while using HCG diet injections.
Is HCG WEIGHT LOSS FOR ME?
Majority of men and women can use HCG injections for weight loss. It is recommended that you consult with your trusted health care provider before you start. Do NOT start the HCG diet if you are pregnant or nursing.
DOES HCG WEIGHT LOSS WORK FOR MEN?
Sure. Although HCG is associated with pregnancy, it can safely be used by both men and women that are looking to get their weight under control. The HCG used for the HCG weight loss protocol is actually already found in men.
HOW MUCH WEIGHT WILL I BE ABLE TO LOSE WITH HCG WEIGHT LOSS?
Research shows that a small, daily HCG injection (approx. 125 IU to 200 IU) results in a weight loss of 0.5 to 2 lbs per day when accompanied by a very low-calorie diet. Fiber intake is extremely important, as is water intake.
IS IT UNHEALTHY TO LOSE WEIGHT THAT FAST?
Typically, it is very unhealthy to lose weight that fast. However, the HCG is what makes the difference in this protocol. HCG weight loss studies have shown that weight lost following the Simeons protocol comes directly from adipose fat tissue. It is not muscle nor is it the structural fat that your body needs that usually gets depleted during "dieting." For this reason, HCG dieters report a feeling and appearance of great health and marvel at the loss of negative health risks they had before.
WHAT DOSAGE OF HCG INJECTIONS SHOULD I TAKE?
Dr. Simeons states that most people see results with 125 IU daily. In fact he states that "125 I.U. … is the standard dose for all cases and which should never be exceeded. …If the daily dose of HCG is raised to 200 or more units daily, its action often appears to be reversed, possibly because larger doses evoke diencephalic counter-regulations."
DO I NEED TO TAKE A SIX-WEEK BREAK AFTER 40 INJECTIONS OR 34 POUNDS LOST?
Yes, Dr. Simeons suggests you must in order to avoid developing immunity to HCG; however, he also adds that "The only exception we make is in the case of grotesquely obese patients who may be allowed to lose an additional 5-6 lbs. if this occurs before the 40 injections are up."
DO I HAVE TO STOP THE HCG INJECTIONS WHILE I AM MENSTRUATING?
It is a personal decision. However, Dr. Simeons states to do so, presumably to prevent a heavier flow but today many women take the HCG throughout the menstrual cycle with no ill effects for the most part.
CAN I TAKE BIRTH CONTROL PILLS WHILE DOING THE HCG INJECTIONS?
Dr. Simeons states that oral contraceptives may be used during treatment. Birth control of some type is mandatory during any HCG protocol for women in childbearing years.
IS THERE ANY WAY TO AVOID INJECTIONS, BUT STILL BE USING REAL HCG?
HCG oral drop is an alternative if you don't want to take HCG injections for weight loss. HCG oral drop is a mixture which is taken sublingually (under the tongue). The blood cells are very close to the skin there and are very able to absorb anything put under the tongue. Most mixtures are designed to be held under the tongue for 30 to 45 seconds and then swallowed. You can do the same for the HCG. Administration of medicines and tinctures sublingually has been around for centuries. Weight loss may not be as dramatic using the sublingual drops.
WILL I FEEL HUNGRY ON A VERY LOW-CALORIES DIET?
You will feel mild hunger during the first week, however by the 2nd week; you will be used to the very low-calories diet. This is partly due to your hypothalamus adjusting your metabolic rate, but largely due to the amount of calories circulating in your system from the fat being released.
HOW MANY OUNCES OF VEGETABLES CAN I HAVE PER DAY?
There really is no limit on the veggies. The only limit is the total of 500 calories/day. So you can have a huge amount of veggies (since they are so low in calories) to make up the difference, up to a total of 500 calories for the day.
SHOULD I MIX VEGGIES OR NOT?
Dr. Simeons states in "Pounds and Inches" NOT to mix veggies. Some dieters also have reported mixing vegetables cause a stall in weight loss.
DO I HAVE TO EAT ALL 500 CALORIES EACH DAY?
Although Dr. Simeons states dieters who don't want to eat all 500 calories a day, can omit anything they wish, some dieters have reported better results when eating all 500 calories each day, rather than omitting them.
DO I NEED TO EXERCISE ON THIS DIET?
Dr. Simeons clearly states NOT to exercise. The average person burns about 3000 calories a day just in normal daily activity. Dieters report satisfactory weight loss without exercise. Mild exercise such as a 20 min walk daily is allowed while on the HCG protocol.
WOULD JUST A LOW CALORIE DIET ALONE MAKE ME LOSE WEIGHT?
A low calorie diet alone does not distinguish between structural tissue, and fat cell content. Furthermore, a low calorie diet alone will cause a great decrease in energy levels.
WHAT ABOUT WRINKLES AND STRETCH MARKS?
With HCG treatments abnormal fat deposits disappear. Double chins, pot bellies, and fat around the thighs are normally the first to go. The treatments do not deplete the structural and other essential tissue that is needed in order to maintain a healthy look. The body regains and maintains a natural, fresh appearance throughout the program.
WILL I GAIN THE WEIGHT BACK AFTER HCG DIET?
Your appetite will be changed after HCG Diet, along with your eating behavior and body metabolism. You will be able to eat moderately without feeling the need to overeat. A healthy lifestyle and diet along with physical exercise will be sufficient to maintain your weight.
WHY ALL THE CONTROVERSY REGARDING HCG FOR WEIGHT LOSS?
In 1974, FDA stated HCG was of no use for obesity management because its administration rendered similar results regarding weight loss both in treated and non-treated patients. However, when evaluating the efficiency from any obesity treatment, we must assess whether the procedure decreases body fat to a greater extent when compared to other approaches. We do not have to assess weight loss – fat loss is the answer.
Studies show that weight loss from the HCG diet protocol comes directly from adipose fat tissues rather than muscle or structural fat from other diet plans. In other words, although HCG diet does not render weight loss better than any other Very Low Calorie Diet, HCG treated patients lost more body fat than non-treated patients.